Regular price
$325.00 USD
Regular price
$325.00 USD
Sale price
$325.00 USD
Unit price
per
Sale
Sold out
Do you provide 1:1 voice-over services for clients and are finally ready for a "real" contract or master service agreement? Get this attorney-drafted, fully editable legal template TODAY!  Comes as a fully editable Word document, with color-coded fields, and a video screenflow training so that you can dial in this template to fit your next voice-over production or project. 
This voice-over or voice actor service agreement sets up clear expectations of what you and your client will each be doing to have a successful project. This template comes with highlighted fields so that you can customize the services you are providing, including the kind of payment and intellectual property/usage options you do  -- AND it has all of the legalese to make it legit.
Don't let the logistics keep you from expanding your business and landing those bigger clients or projects. Have something solid from DAY ONE so that when someone is interested in what you have to offer -- you can work with them immediately in the way you want to and 

Send with Swagger!

™
Within one hour, start-to-finish, you can download this, personalize it to your business, and have it uploaded to a free e-sign or CRM/project management 

platform (Proposify, Dubsado, Honeybook, HelloSign, Docusign, PandaDocs, AdobeSign, Zoho, etc.) and send via their email to the other side to sign and date where indicated. Then you can save a fully-signed copy for your business records!
Perfect for:
Voice-over artists 

 vocalists

 Supporting or backup singers

 Audiobook narrators

Video game/interactive media actors

Voice actors

 Or other freelancers using their voice to deliver services!
Not a great fit for: 
SAG-AFTRA contracts
Covers:
Details on what services will be provided

payment details (including when and how much money will be paid out)

intellectual-property/content ownership and usage

deliverables

how will revisions work and who approves them

client timeline and "homework/script timeline" expectations

confidentiality clause so that what happens in your businesses STAYS in your business

disclaimer and liability protection so that if things go wrong they don't REALLY go wrong

contract kill-button clause and how to get paid for what you already did

PLUS

 

all of the boring legal mumbo-jumbo that turns this into a real bonafide contract you can feel proud of putting YOUR name on.
Note:
If you are the person booking a freelancer for a project we recommend the

 

Independent Contractor Agreement (however, this agreement is still neutrally drafted and is clear and fair to both parties, like all of our agreements). 
Share
View full details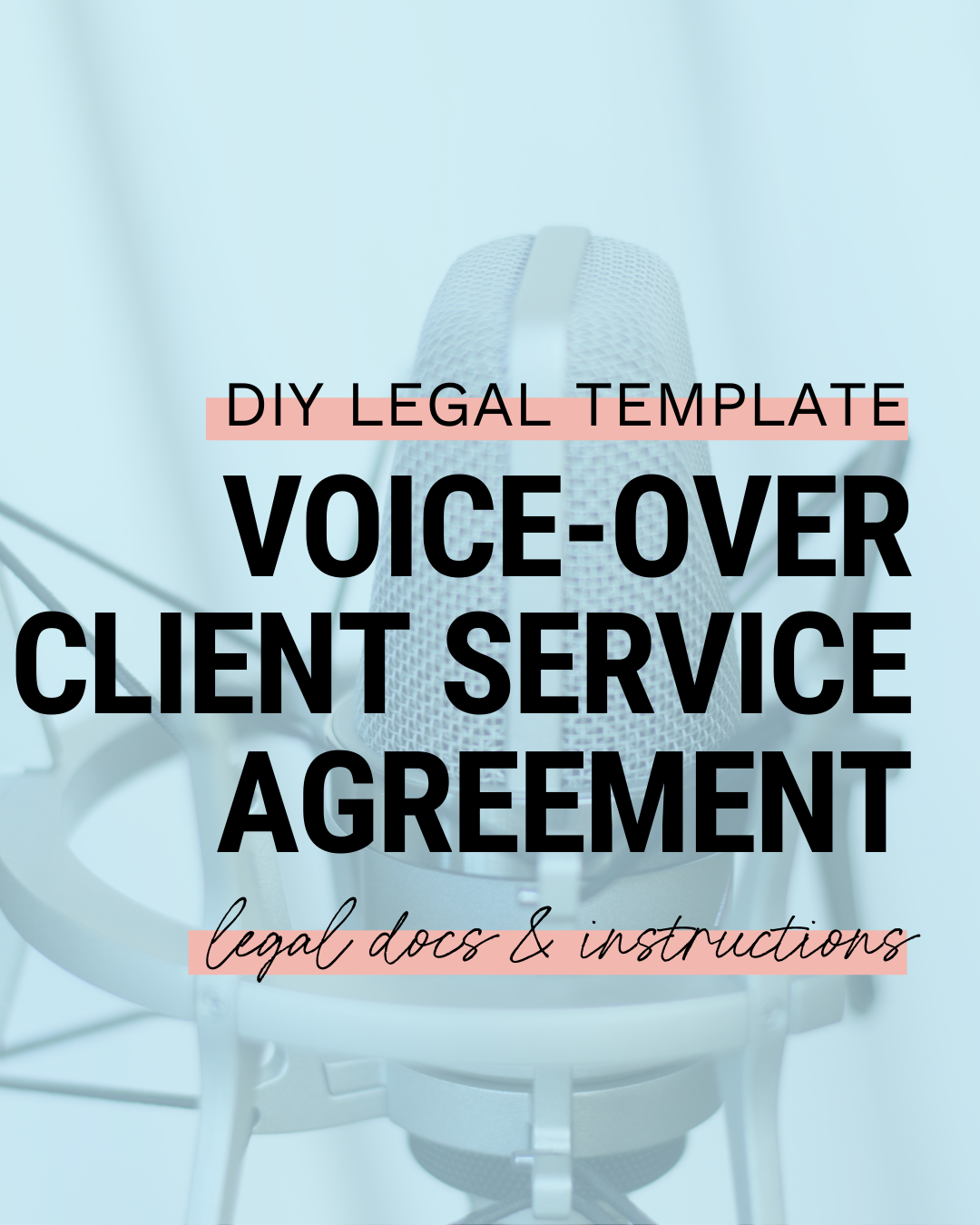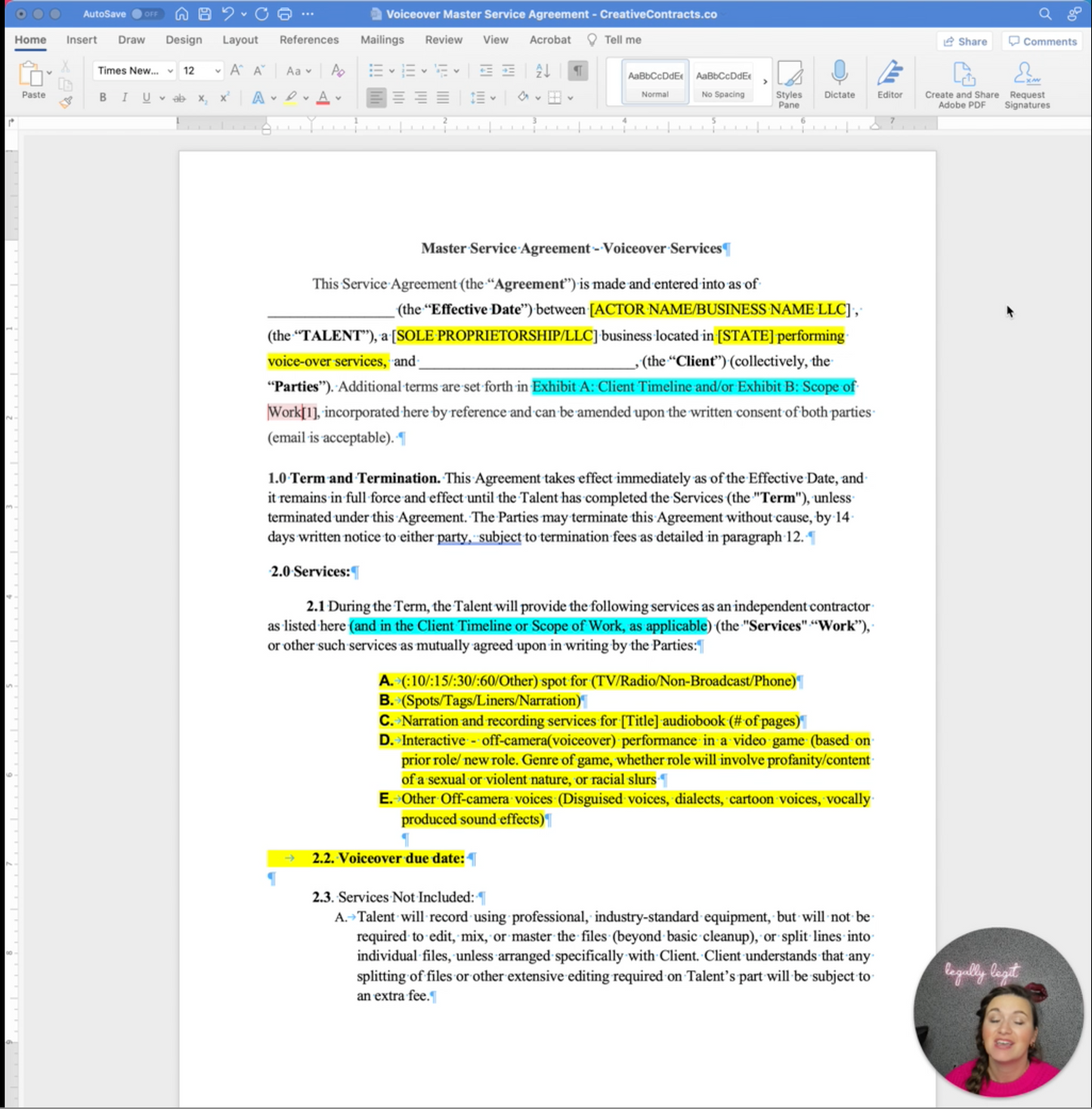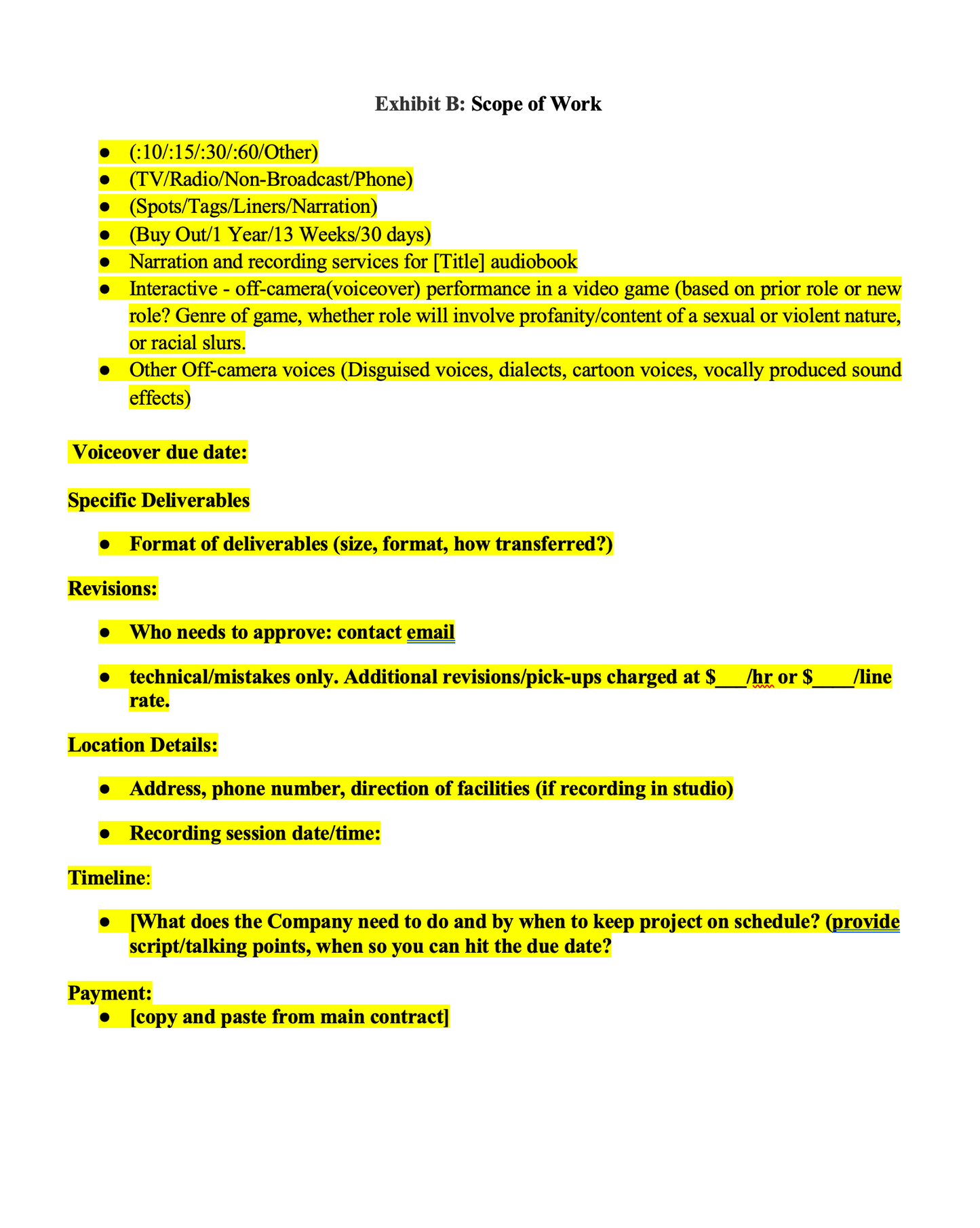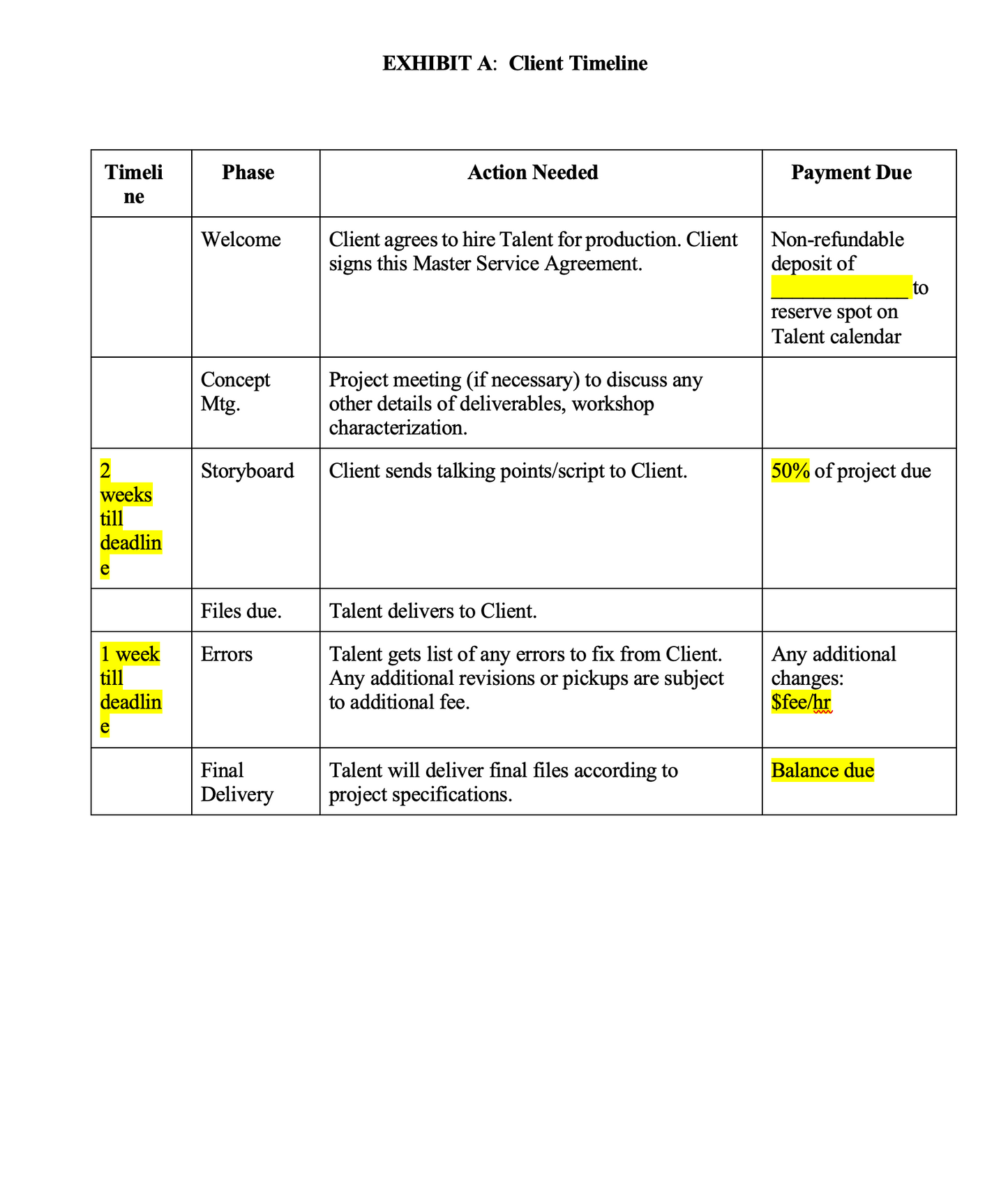 Product FAQ
What does a contract purchase include?

Contract template in an editable Word .doc format with customizable fields/options

Video screenflow of attorney Brittany Ratelle walking you through the contract template

.PDF instructions, and our favorite hacks for customizing contract templates

Single-user license to edit, use, and reuse the template for your business purposes
Where can I use this contract?

Jurisdiction: This template adheres to the U.S. principles of contract law and is designed for those doing business or governed by United States law. While similar principles may apply in your jurisdiction, please consult with a local attorney for any specific questions.
What are the term of use for this contract?

Authorized Use: This template includes a single-user license. You may reuse this form as many times as you need for your business transactions, or in multiple brands or businesses as long as it is owned and controlled by the same user/purchaser. Brittany Ratelle, LLC grants you a non-exclusive, non-transferable license to use the template in your business or personal affairs. You can send it to whoever you are doing business with for their signature (including their support staff), and you can send it to an attorney to review or edit. If you love our templates and want to share them with a friend, group, or audience, please become an affiliate and help us get others legally legit!

Prohibited Use: You may not license, sublicense, sell, resell, transfer, assign, distribute, or make this document available to a third party, other than the people listed above. You may not upload this document to a website, email it to someone, or otherwise share it publicly. Thank you for respecting creators and copyright law.
How do I get people to sign a contract?

E-signature platforms we like: HelloSign, DocuSign, Jotforms,

CRM/project management system we like: Dubsado, 17 Hats, Honeybook, and Harlow

Simply upload your polished document to a software platform and insert smart fields to make e-signature an easy-peasy process!